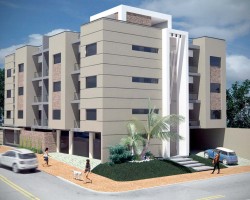 Name: Marcello Campagnoli
Email: arquitectura.digital1 @ gmail.com
Phone: 0981 177 554
Profession / Activity: Student Theses
Name of Project: 3Building D Dominican Republic Expedia
Customer:
Designer: Arq. Fabrizio Bibolini
Modeling Software: 3ds Max 2010
Software Render: Mental Ray
Post Production Software: Photoshop CS5
Summary: Propuesta de edificio de viviendas.
Author / s: Arq. Fabrizio Bibolini, Marcello Campagnoli
I liked the content on this site? Subscribe here and periodically receive new publications in your e-mail.